Back to all posts
Posted on
2021 - 2022 Timetables.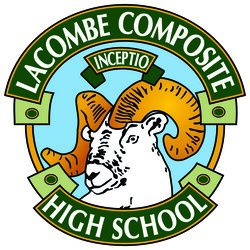 Your 2021-2022  timetable will be available for viewing by August 1, 2021.  
To see your timetable you or your parent/guardian will need to log into your PowerSchool account. If you choose to use the PowerSchool App to see your timetable remember you can only see your 5 credit courses; the App does not show 3 credit option courses.
LCHS staff worked through student timetables to ensure they were balanced as best as they could be based on the courses a student requested. Unfortunately large course requests or timetable conflicts may also have resulted in a few students not being scheduled for everything they requested. 
It may be possible to adjust your timetable to accommodate balancing core classes or changing an option or two by  

Looking at the 2021-2022 LCHS Timetable to see if a course fits into your timetable and to see if the course has room for more students. 
If you would like to adjust your timetable, please complete this Request a Timetable Change form.  LCHS staff will review requests at the end of August. You'll be able to view changes if they can happen as they occur.
Please visit the LCHS website (elchs.wolfcreek.ab.ca) for the most up to date school information or visit our LCHS Student Resources site.