Back to all posts
Posted on
Next Year Grade 12 Course Requests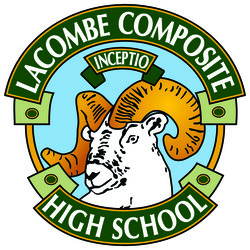 2020 - 2021 Student Program and Course Handbook: [Handbook Link]
outlines the Learning Programs available at LCHS
summarizes Core Courses, their prerequisites and course pathways for graduation
summarizes Option Courses and their prerequisites 
Grade 12 Course Request Videos
Course Planning and Student Handbook. 

The first section of the video reviews requirements for High School Graduation requirements. Your current credit count can be found in your MyPass Account. For most students your access to MyPass is via your school google drive.  Open the Detailed Academic Report to view your credit total, to see your completed courses and your final mark and you will see your currently enrolled courses.
The last section of the video reviews the process for planning your courses for next year and references the Course Planning Page, Course Recommendations, Blocks of Time for core courses.
Selecting Core Courses.

This video reviews the differences between the different levels in Language Arts, Social Studies, Mathematics & Sciences and describes typical post secondary programs that accept each level.  references teacher recommendations, which can be found as a comment in the student's gradebook. 
Selecting Options. 

The video reviews options and off campus programs that are available at LCHS.
Option teachers at LCHS made short videos to highlight their programs for incoming grade 10's. The videos in the Virtual Open House can be used to refresh us with the opportunities available at LCHS.
Completing the Course Request Form.

Use this video to help guide your completion of the Course Request Form