Back to all posts
Posted on
Scholarship Applications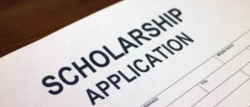 Sign up for important updates from Mrs. Pack.
Get information for scholarships right on your phone. Use one of the following methods to get notifications:
A. On your iPhone or Android phone open your web browser and go to the following link:  rmd.at/lchscc
Follow the instructions to sign up for Remind. You will be prompted to download the mobile app.
B. If you do not have a smartphone, get text notifications: text the message @lchscc to the number (587)333-2739.  Standard text message rates apply.